Going a step further with Bessé
Digital distribution, a new profession
Going digital also means forging partnerships with innovative companies to create a whole new profession. With our partner +Simple, we offer 100% service on line. +SIMPLE.FR has developed a digital platform for taking out cover and handling customer relations, which enables you to sign electronically, pay on line and issue insurance certificates immediately.
Bessé Motors via + Simple : a solution specifically for garages in your area
In spite of all the precautions garage owners can take, they have to contend with a particularly accident-prone environment (all sorts of machinery on the premises, fuels, car lifts, moving vehicles…) and are exposed to a great variety of risks (stolen or impaired vehicles, damaged gateways, damaged entrance doors, flooding, fire, business interruption should the owner have an accident…)
Specialised for the last 35 years in car dealing and repairs, Bessé Motors has put all its expertise at the service of designing unique « multirisk garage » coverage, specifically devised to meet these owners' requirements.
Our digital platform for taking out and handling your cover enables payment on line and insurance certificates to be issued immediately for all your professional risks. Our specifically-trained customer advisors help you take out and manage your contract. Claims are handled by Bessé Motors specialised teams, based on their experience of handling over 40 000 files per year.
Outside their garage operations and their personal investment in the various facets involved in their profession, these business managers are not necessarily experts in insurance matters and need simple solutions that work and suit their activities.
says Cyprien Laubin, Head of Bessé Motors.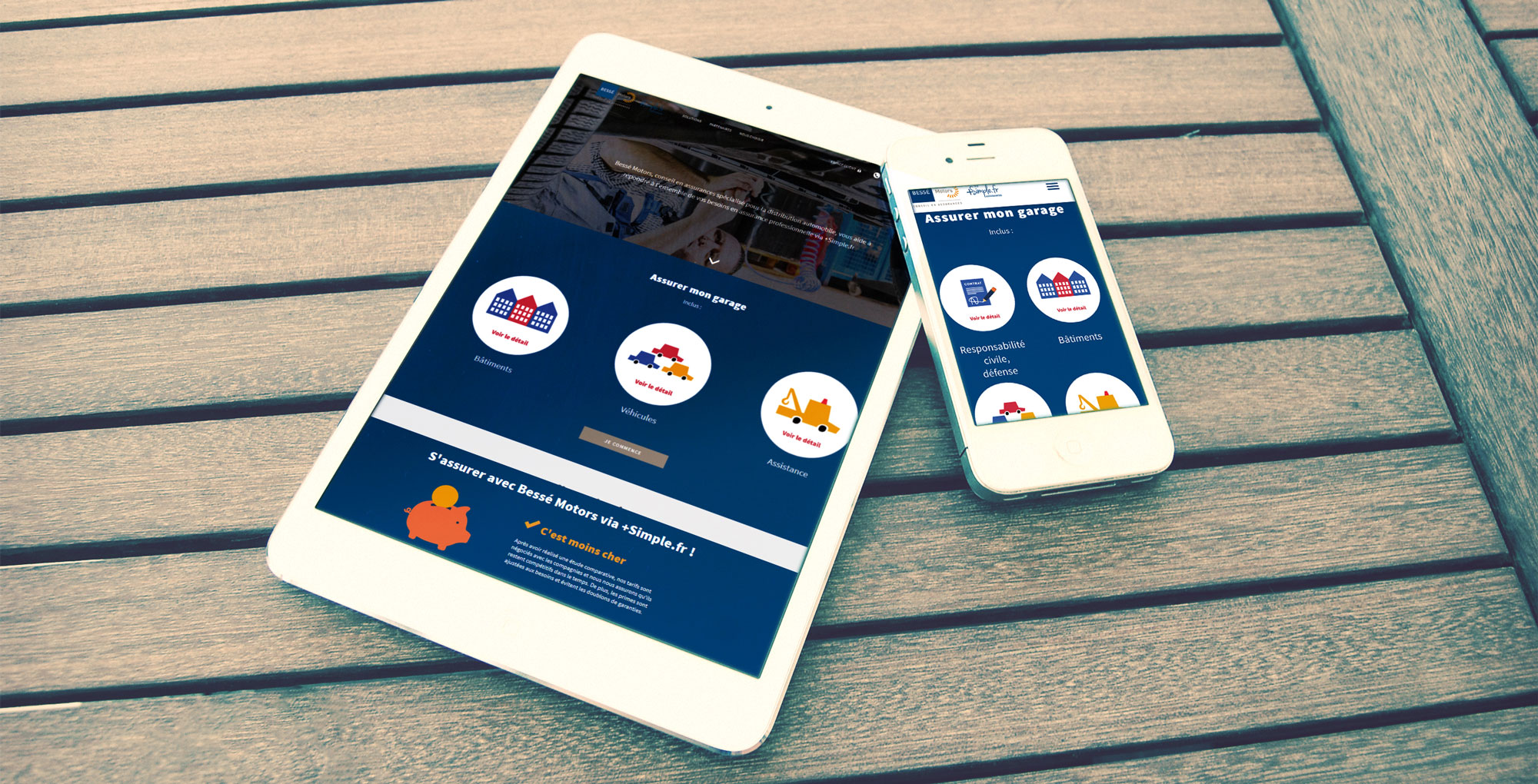 Take a look at the video which explains in less than 2 minutes how this works and how easy it is to use
Contact us
Matthieu
Budin
Digital Distribution Development Manager