Client spaces
Sharing information simply, effectively and safely.
We have developed claims management tools that communicate with yours but also web portals which give you a clear picture of our management approach so that we can work together in a trust-based relationship
Go straight to our client spaces
MyBessé, the management tool designed especially for professionals in your line of business
Simple to use, through MyBessé you have easy access to your management tools and can deal with your formalities on line.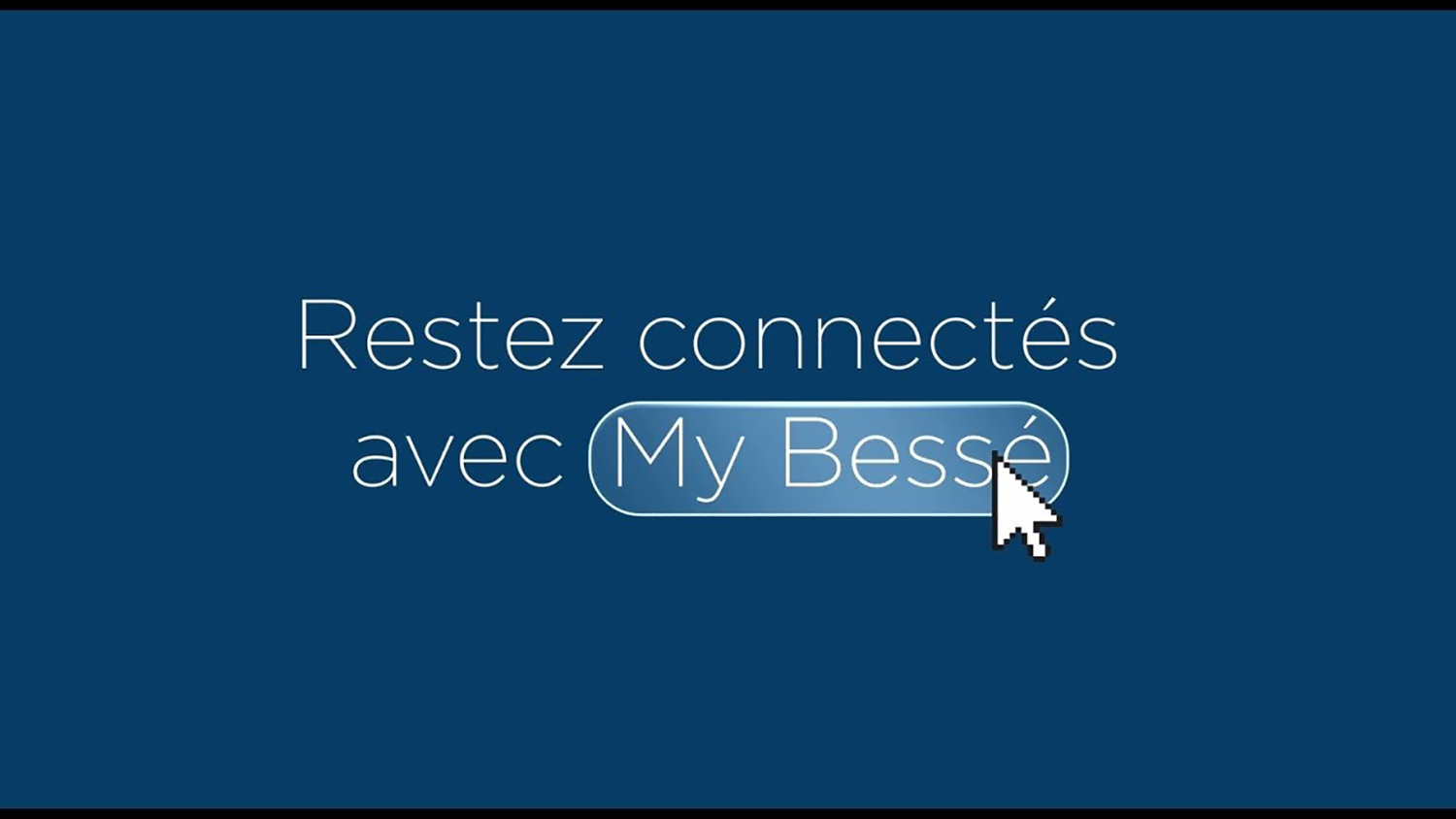 Lire la vidéo
Use our MOTOR FLEETS tool to:
Monitor the movements of your fleet and issue green cards

Notify and track your claims

Perform online reporting
Use our CARGO AND LOGISTICS tool to:
Issue insurance certificates on line

Pre-notify and consult your claims

View your stats
Use our DOCUMENT LIBRARY to manage your:
Vertuloo, la plateforme digitale de sélection locataire
Dédiée aux administrateurs de biens pour la sécurisation et le développement de leur activité de gestion locative.
Vertuloo offre en temps réel :
Un contrôle automatisé de l'authenticité et de la conformité des pièces du dossier locataire,
Un analyse à la fois plus pragmatique et sécurisée de la solvabilité des candidats locataires,
Un certification Assurance qui garantit 100% des dossiers acceptés contre le risque de loyers impayés, lorsque l'assurance garantie loyer impayé a été souscrite,
Un outil d'aide pour éclairer la prise de décision de l'administrateur de biens qui reste le seul décideur dans la sélection du locataire.
Bessé Motors, the tool designed especially for motor dealers
For the last 60 years, we have been assisting our 2000 clients daily and sustainably in setting up insurance programmes tailored to their requirements. Take a look at the customised tool we have produced for them.
By using the Bessé Motors client space, you can:
Notify and track your losses
Register your vehicles with the FVA (the French register of insured vehicles)
View your claims statements
SagaEnLigne, a tool especially designed for rewarding client loyalty
BY USING SagaEnligne :
Register membership applications

Request claims report and insurance sticker holders

Do your sales reporting

Extract files
A Mobile application
So simple to download. Just enter SAGA SERVICE + in your Apple Store or Google Play on your smartphone:
Customised: the application can be personalised to feature your brand name. On their smartphones, your clients will see your logo on their loyalty cards.

Send a Push message: an option is provided for you to send your clients Push messages to inform them about your marketing campaigns or to tell them when their vehicle is ready after being repaired, etc., without having to pay SMS charges.
ImmoPlus En ligne, a tool designed especially for real estate professionals
We make it our priority to be right at your side, making it easier for you to handle your clients' insurance coverage.
Our unique insurance service portal, designed especially with tenant rental professionals and property managers in mind, makes it easy for you to:
Manage your documents electronically and consult information, particularly your claims files, in real time,
Use a digital platform for tenant selection.
Appa, health and welfare benefits for hospital doctors and medical practitioners
Your member space provides information on what APPA does, how your supplementary healthcare scheme works (what is covered, how to notify a claim, track reimbursements and use the Santéclair network to find a healthcare professional) and how your life and disability cover works (what is covered, what to do in the event of sick leave or death, etc.).