Protecting your team members
Healthcare costs
We assist you in selecting, implementing and deploying novel and complementary services for your healthcare plans: assistance, medical teleconsultation, healthcare networks…
Mutual health cover: a major issue for your employees and your business, a complex subject to be grasped and mastered in all its aspects.
Considerable sums involved and budgets under pressure
A complex and constantly shifting regulatory environment
The need for highly efficient daily service
A means to enhance your company's attractiveness
A challenge to be managed in collaboration with the social partners
Implementing and steering your Healthcare Costs plans requires expertise, a listening ear and a pedagogical approach:
Detailed analysis of your coverage requirements
Setting up Healthcare Costs plans that really enable the risk to be mastered
Fully independent selection of a Healthcare Costs Claims Manager / Third Party Administrator
Constantly analysing your results so as to anticipate them better
We put the emphasis on pedagogy, social marketing and the quality of our service:
Organising in-company information and training HR staff
Designing personalised aids featuring the coverage details
Specific extranet for consulting reimbursements, services for simulation and prevention, a platform for analysing estimates and providing guidance
Studying statistics and supplying a quarterly forecast of healthcare expenditure
Audits, regular analysis and comparison of your Healthcare Costs plan results
Our added value
We rely on tried and tested know-how in healthcare risk management and on our high-quality tools for analysing the rates of medical care expenditure.
You benefit from true daily support through a single and experienced account executive.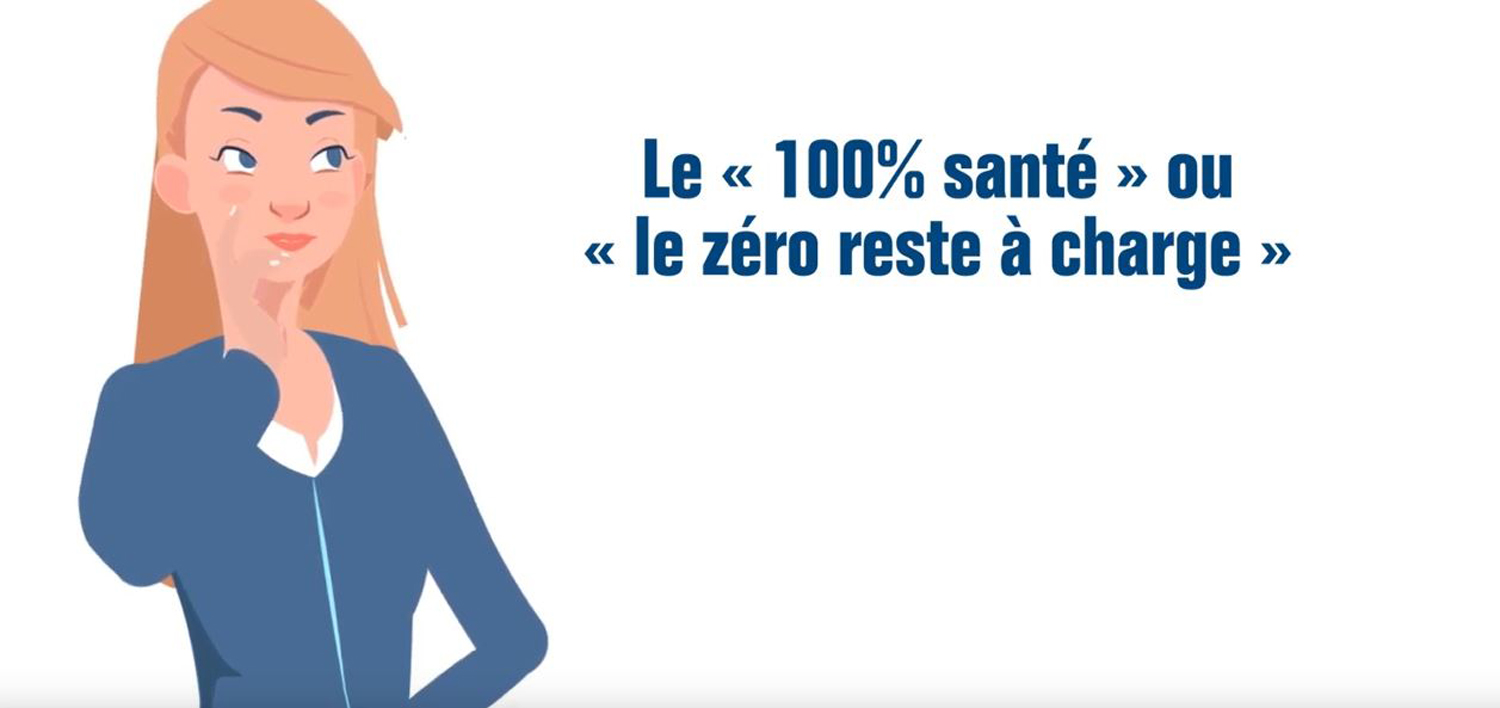 Take a look at the video for a better understanding of the 100% No Patient Charge Healthcare reform
A few key figures
of employees have access to a corporate complementary health plan
More about the 100% No Patient Charge Healthcare reform
The 100% No Patient Charge Healthcare reform was very much in the headlines for players in the Employee Benefits sector in 2019. It concerns all businesses and all collective and compulsory healthcare costs plans. They all have to comply by the end of the year.